Chiropractic Care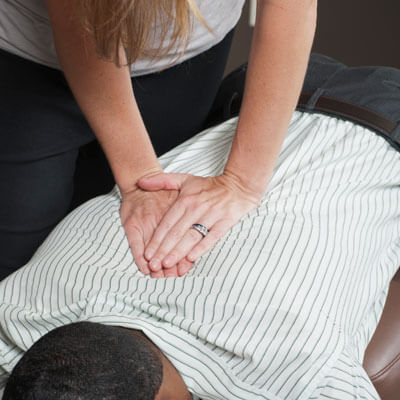 If you're new to chiropractic you may view this form of natural healthcare as a treatment for back or neck pain. While chiropractic is recognized as an effective way to address such discomfort it can do so much more. By removing subluxations or interference in the nervous system, the body can perform at its peak.
Putting the Pieces of the Puzzle Together
When a patient comes in we sit down with them and put the pieces of their unique puzzle together. Our chiropractors consider all aspects of each patient's health and then they move forward with their care. For example, if you come in with just a foot problem, we don't just look at your foot, but instead the whole picture. All of our chiropractors will check their patients from head to toe.
Conditions We See
Here are some of the different health concerns for which patients seek our care:
Back pain
Concussions
Headaches
Frozen shoulder
Neck pain
Techniques & Areas of Focus
Our chiropractors are highly proficient in a range of chiropractic techniques with Diversified being the primary one that's used. (Please see our Chiropractic Techniques and Services page for a complete list of our offerings.)
The doctors also have different areas of focus.
Putting You at Ease
We understand that if you have never been adjusted before you may be unsure of what to expect. What is an adjustment? How will it feel and sound?
These are very normal questions to have. One of the ways we put new patients at ease is by sitting down with them letting them know what to expect. Our highly experienced doctors can detect when a patient is nervous and help them feel comfortable.
When you come in for your first visit your chiropractor will thoroughly review your health history once they have completed that step they will then gently and gradually go through the adjustment. They are there to answer any questions or concerns you may have. We find that patients feel happy at the end of their appointment and are excited to schedule a follow-up visit.
The New Patient Journey
If you are coming into our practice in an acute state and have been suffering for years, we may have you see us once to twice a week for up to three weeks depending on your unique health concerns.
Once your body is responding well and you begin to feel better, we will then extend your visits to approximately once a month.
Many patients then come in for maintenance care about once a month to once every 6-8 weeks. For other patients, coming in once every three months for maintenance care suits them best. We're okay with whatever frequency you choose.
Do I Have to Go Forever?
No! We do have patients that just come in when they're experiencing acute pain; they want to be fixed and just want to return when they're acute again. We will work with them of course.
We do promote the value of maintenance care as patients can benefit from coming in on a somewhat regular basis. Think about how your car runs better when you take it in to get serviced at recommended intervals. It's our belief that your spine can likewise benefit from regular "tune-ups."
Book an Appointment
Contact us today to schedule an appointment. We're open until 6 p.m. Monday through Thursday and have X-rays on-site.
CONTACT US »

Chiropractic Care | (613) 267-2951