Meet Dr. Jennifer Fergusson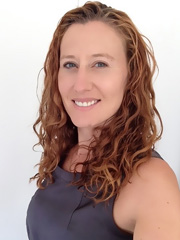 I am passionate about encouraging active and healthy lifestyles in my family, friends and patients. I truly believe that regular chiropractic care in addition to a healthy lifestyle is the ultimate way to live.
After becoming a patient of the Perth Family Health Centre as a teenager, and through the guidance of Dr. Hollis and Dr. Chagnon, I experienced for myself the benefits of chiropractic care on my body and mind. I came to the conclusion that when your joints and nervous system are working optimally then you experience better function, better health and a better ability to cope with the stresses of daily living.
From there I was hooked. After obtaining a degree in Applied Human Nutrition from the University of Guelph in 2006, I spent the next four years working towards becoming a Doctor of Chiropractic at the Canadian Memorial Chiropractic College.
It is my passion to help you achieve a level of health that allows you to feel your absolute best. I listen to your concerns and encourage you to take an active role in accomplishing your health goals.
Safe and Effective Techniques
I will address your health concerns on an individualized basis and use multiple treatment approaches to help you recover from all types of injury and maintain great health. I use a combination of safe and effective chiropractic techniques, including; Manual Adjustments, Activator®, Active Release Techniques, Instrument Assisted Soft Tissue Therapy, Acupuncture, Rehabilitation exercises, Cranial Adjusting Turner Style, and K-Taping.
Family is important. My wonderful husband, Davin, and I are parents to our two incredible little boys and I believe that better health should be a family affair and that is why I enjoy seeing many children in my practice. A person is never too young to have their spine checked.
EXPLORE OUR SERVICES »
Outside the Office
Staying active and keeping in touch with nature is very important to me and my family. The Perth area offers so many opportunities for this. I am very excited to live in this beautiful community where I grew up and to share this incredible health practice with you. I look forward to working with you in achieving and exceeding your health goals.
Call today to schedule an appointment and start on the path towards optimal health.

Dr. Jennifer Fergusson | (613) 267-2951