Massage Therapy at Perth Family Health Centre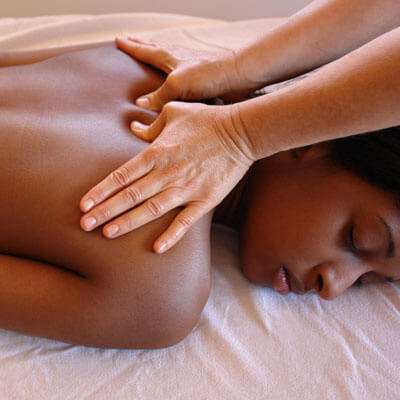 Perth Massage Therapy has 4 Registered Massage Therapists available to help clients meet and exceed their goals of health and well-being. Situated in a beautifully renovated former church, now a warm and welcoming health centre, in Perth, Ontario. Many of our Registered Massage Therapists have a decade or more of experience. The manager for Perth Massage Therapy also has more than 15 years of hands-on experience as a Registered Massage Therapist should you have any specific questions or concerns.
If you would like to reach us via phone please call (613) 267-2951 or directly via email at massage@perthfamilyhealth.com.
Our Registered Massage Therapists
Each RMT is an active member of the College of Massage Therapists of Ontario. This membership ensures the public that the RMT has passed rigorous training and examinations, and will provide safe, professional treatment. It also qualifies them to use the Registered Massage Therapist designation.
About Therapeutic Massage
Massage Therapy is an excellent lifestyle regimen for healing and well-being and can be adapted to benefit most people at any stage in life from: infants to the elderly, for those who are pregnant/post-partum, pre/post-surgery, ill or feeling the need to be pro-active in their pursuit of health and wellness.
Registered Massage Therapists incorporate a variety of techniques to help reduce and manage pain and muscle tension associated with chronic stress, work, injury, repetitive movements and the activities of daily living. Treatments can vary from a relaxation focus, to specific deep tissue therapy, myofascial release or trigger point therapy or a combination of techniques as determined by individual circumstances.
At Perth Massage Therapy our RMT's will tailor treatments to meet the needs of each individual client. Your therapist will spend some time with you reviewing your confidential health history form and address any questions or concerns you may have. Ongoing communication is a valued and essential component of successful massage treatment. Prior to your first treatment your therapist will explain and demonstrate how to position yourself on the table. Your comfort and modesty is respected by using pillows, sheets and blankets as required. Your therapist will always leave the room to give you privacy for changing and for getting on and off the table. Massage therapy is most beneficial in acute conditions when used over a series of treatments and then followed up with maintenance or preventive treatments. Our RMT's can help you establish a personal program to fit your physical needs and lifestyle. Though we strongly encourage that your initial appointment is an hour in order to accommodate assessment and treatment, subsequent treatment duration and frequency will vary with personal circumstances.
Massage Therapy is shown to improve overall: relaxation, circulation, lymphatic drainage, mood, sleep and breathing. It detoxifies the body and relieves dry skin. It aids in the soft tissue healing process and overall recovery time from injury or illness. Therapeutic massage enhances joint mobility, sports and occupational performance, as well as easing pregnancy discomforts, post-surgical discomforts, chronic pain and overall daily stress and tension. It can ease and alleviate symptoms associated with: Anxiety and Depression, back, leg, and neck pain, Cancer, Carpal Tunnel Syndrome (repetitive strain), Chronic Fatigue Syndrome, Dislocations, Fibromyalgia, Fractures and edema, Headaches, inflammatory conditions such as Arthritis and Bursitis, Insomnia, Postural imbalances, Multiple Sclerosis, Parkinson's Disease, and Palliative Care.
Ready to get started?
Contact us today to make an appointment.
CONTACT US »

Massage Therapy Perth ON | (613) 267-2951