Meet Jessica Alguire, RMT, B.Sc, I.M.T.C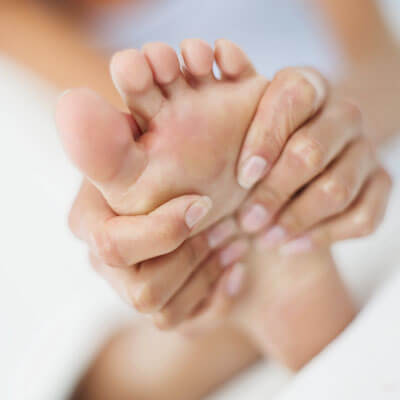 In 2006 I graduated from a 2500-hour Massage Therapy program at Kiné Concept and started working at a massage therapy clinic in Ottawa. I moved to Perth in 2016 and joined the Perth Massage Therapy team.
My curiosity about the human body continues to grow. In 2007 I completed my diploma and certification at the Connecticut School of Integrative Manual Therapy. Through this program I have received focused training in advanced manual therapy including muscle energy techniques, myofascial release, pediatrics, visceral therapy, cranial therapy, concussion rehabilitation and lymphatic therapy. These techniques are very gentle making them ideal for clients who are uncomfortable with deep pressure. I am also trained in K-taping.
Most recently I have completed the Advanced Training Program for Matrix Repatterning. Matrix Repatterning is a unique way of looking at the body and addressing deep strain patterns resulting from impact and strain injuries over a person's lifetime. With gentle pressure in specific locations these deep strain patterns can be released providing a decrease in pain and dysfunction.
The natural healing force within each of us is the greatest force in getting well." Hippocrates
Focused on the Client
I believe in the importance of working in cooperation with the client, as well as their health care team, to help them achieve their health care goals. During my treatments I use a unique variety of techniques and keep my focus on my client's comfort. I actively continue furthering my education as this is a benefit to both myself and my clients.
EXPLORE MASSAGE THERAPY »

Jessica Alguire | (613) 267-2951