Meet Krista Marks-Cleroux, RMT
Massage Therapist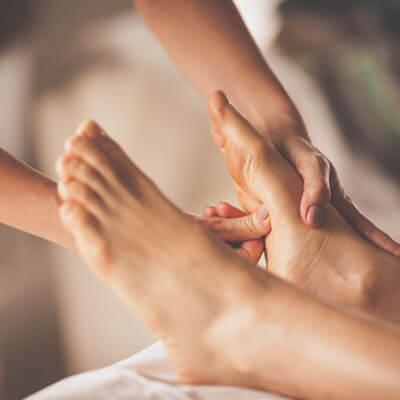 I have been an RMT for 20 years with a long standing practice at the Perth Family Health Centre.
I am a certified Infant Massage Instructor offering private and group facilitation.
I had the privilege of working in Palliative Care as a Volunteer Hospice Coordinator from 2005-2008 at Community Home Support Lanark County, an inspiring compliment to my practice.
With a background in and a passion for palliative care, I also have advanced training in Oncology Massage, supporting clients throughout cancer diagnosis and treatment.
My appreciation for Body Work continues to deepen with the experience of providing touch for persons at every stage of development and level of activity, from birth to death. I blend Swedish Massage, Trigger Point Therapy, Reiki and Massage for Breast and Abdominal Organ Health. Each massage is customized to improve and manage Muskuloskeletal/Myofascial and mental/emotional stress, enhance healing and physical performance, prevent injury and accomplish your self care goals.
The Root of Health is in the brain.
The trunk is the emotion.
The branches and leaves are the body.
The flower of health blooms when all parts work together.
Kurdish Folk Wisdom
Massage has had a positive effect on every Medical condition we've looked at.
Tiffany Field Ph.D.
Director, Touch Research Inistitute, University of Miami

Krista Marks-Cleroux | (613) 267-2951