Meet Sarah Foster, RMT
Massage Therapist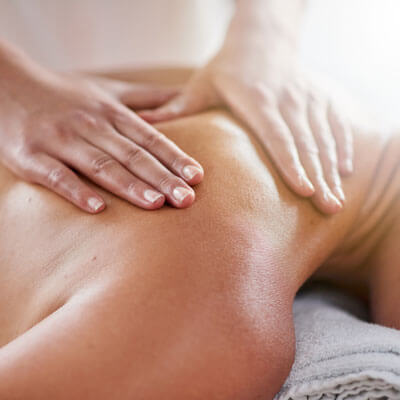 I'm the new kid on the block here at Perth Family Health Centre, but I'm not new to the field! I graduated from the Massage Therapy program at Algonquin College in 2001 and, with the exception of time spent home with my children when they were little, have maintained active membership with the College of Massage Therapists. I have practiced in Perth since 2010. When not doing Massage Therapy, I can usually be found with a guitar in my hands!
I offer massage therapy for many reasons, but it generally involves reducing pain and decreasing tension. With my training and professional experience, I treat people for any number of injuries or issues. A particular area of interest of mine is assessing and treating the physical manifestations of stress, and issues of the head, neck, and shoulders, including the jaw (TMJ).
I also enjoy helping people resolve and prevent postural and ergonomic issues. I have developed and delivered several workshops, most recently, "How To Prevent Tendinitis When You Play Things With Strings" to help musicians avoid pain from playing.
I aim to create a relaxing, comfortable space were you can step out of the activities of your day to give your body the care it needs. I will listen to you with compassion, assess the areas of concern, and provide treatment to meet your goals.

Sarah Foster, RMT | (613) 267-2951